Shredder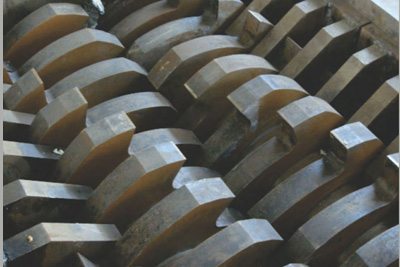 We Ecotech Chutes Pvt. Ltd. are manufacturer and supplier of Shredder in Nigeria.
"Ecotech Shredder" are designed to operate at slower speeds, utilizing high torque & the tearing, crushing & shearing action between counter rotating, opposing blades. This results in minimal power consumption & reduced noised as compared to other types of shredders, while still achieving high throughput rates & low maintenance costs.
Suited to the size reduction of bulky materials, these machines are supplied Complete with electrical control panel and are guarded to prevent access to moving parts, ensuring safety.
Highlight Features
Double shaft shredder are robust & rugged machines.
Throughput upto 1000 kg/hr.
Less material preparation
Very low vibration
Lower dust & noise means a safer work environment
Lower risk of projectilies ejected from the.
Longer life to the cutters and entire equipment
Higher online reliability and lower power requirments